Prof. Wayne Scales giving his lecture
Prof. Wayne Scales, the J. Byron Maupin Professor of Engineering at Virginia Tech University, USA and the founding Director of the Center for Space Science and Engineering Research (Space@VT) gave a lecture on Space Science, Engineering and Global Navigation Satellite Systems as part of the College of Engineering Seminar Series on 8th July 2022 at the College of Engineering, Simulation Lab.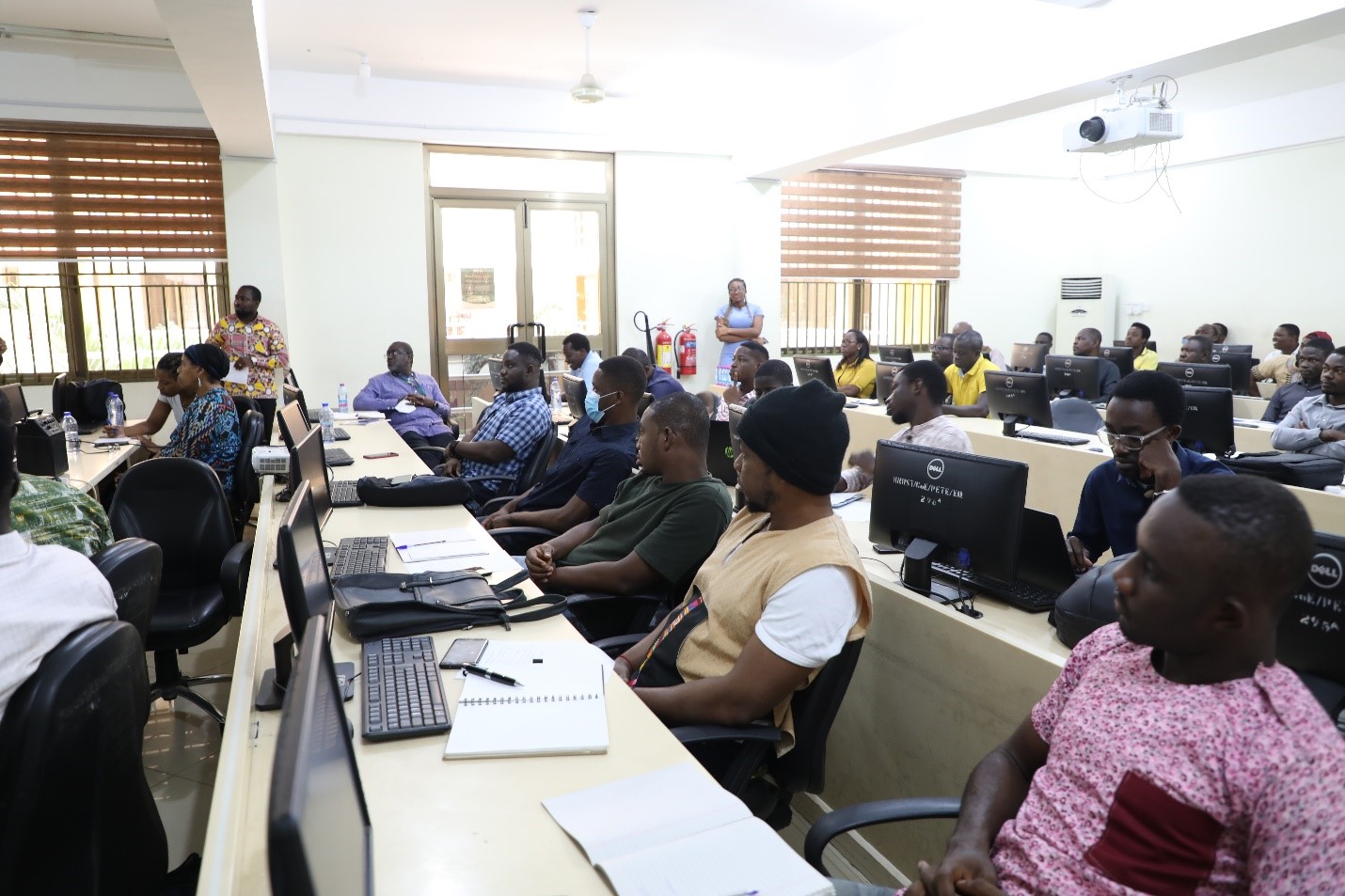 A cross section of participants at the Seminar
The seminar began with an overview of Virginia Tech and their academic activities.  He focused on the Innovation campus at Alexandria Virginia which promotes project-based learning and research to shape emerging technologies. The campus has a diverse student body with the initial focus on computer science and engineering with branches in cybersecurity, artificial intelligence, wireless next generation technology and quantum information science and technology. Prof. Scales introduced participants to the interdisciplinary programs and curriculum for undergraduate and postgraduate students at the Space Science and Engineering Research Center. He stressed on the importance of Space Systems Engineering and the fundamentals of the program which include space exploration, Astrophysics and Space systems.
Prof. Scales continued his lecture with an explanation on how outer space and the weather in space looks like and their interaction with communication systems (eg. GPS). He explained the need to understand weather space as it is one of the major limiting factors for the precision and reliability of positioning, navigation, and timing services from the global navigation satellite system (GNSS) since geomagnetic storm and substorms, solar flares and ionospheric irregularities can result in GNSS deterioration.
He concluded with a presentation on Quantum Information Science and Engineering in the Experiential Learning Hardware Laboratory.
Prof. Scales has been active in the development of the Quantum Information Science and Engineering (QISE) program in the College of Engineering, Virginia Tech. He serves as Associate Vice Provost for Research and Diversity where his responsibilities include supporting special research initiatives as well as research partnerships with Historically Black Colleges and Universities (HBCUs).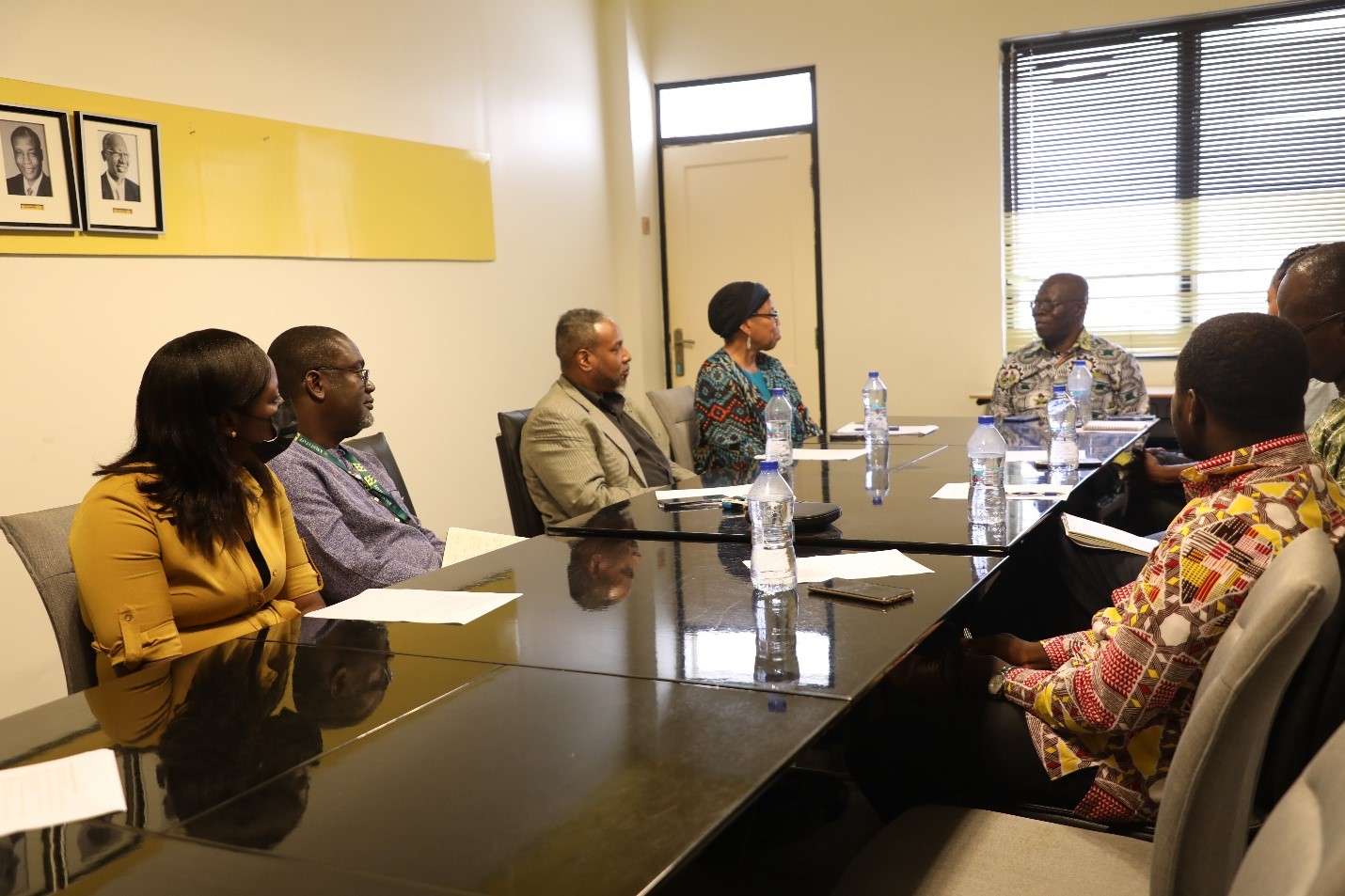 Prof. Mark Adom Asamoah, Provost of College of Engineering, KNUST (seated in the middle) with the KNUST and Virginia Tech team
Prof. Wayne Scales and his team from Virginia Tech held discussions with Prof. Mark Adom Asamoah, Provost of College of Engineering, KNUST. Prof. Kwabena Nyarko, Project Lead for the KNUST Engineering Education Project (KEEP) and faculty members from Civil Engineering, Mechanical Engineering and the other Engineering Departments were present to deliberate on how both parties can collaborate in joint research, joint research supervisions and collaborative teaching and learning activities.
It was agreed that a technical team will be constituted in both KNUST and Virginia Tech to supervise the collaborative activities. Also, the team from Virginia Tech agreed to share materials on their curriculum which can be adopted in KNUST. They promised to revisit KNUST before the year ends.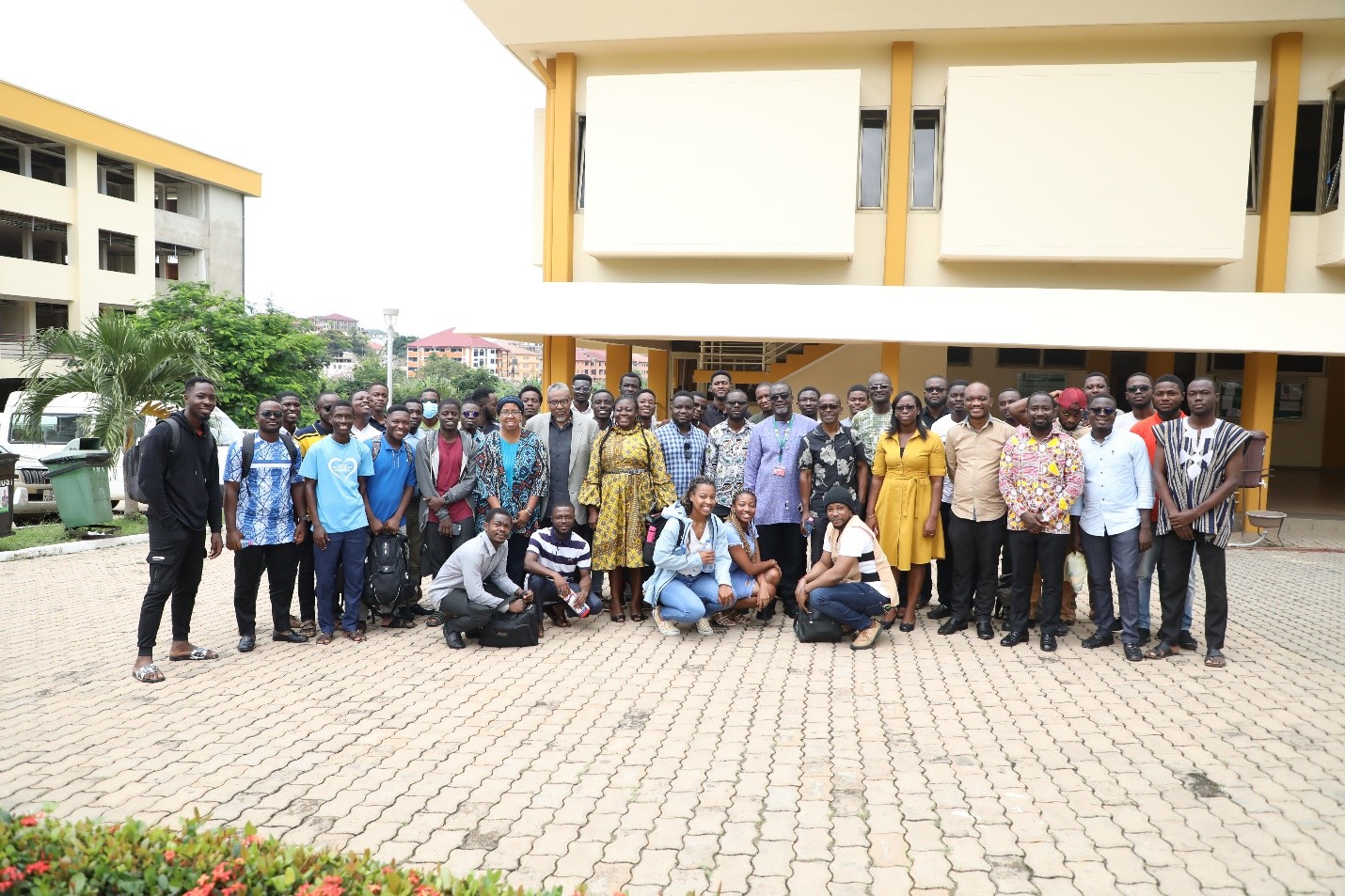 A group photograph of participants