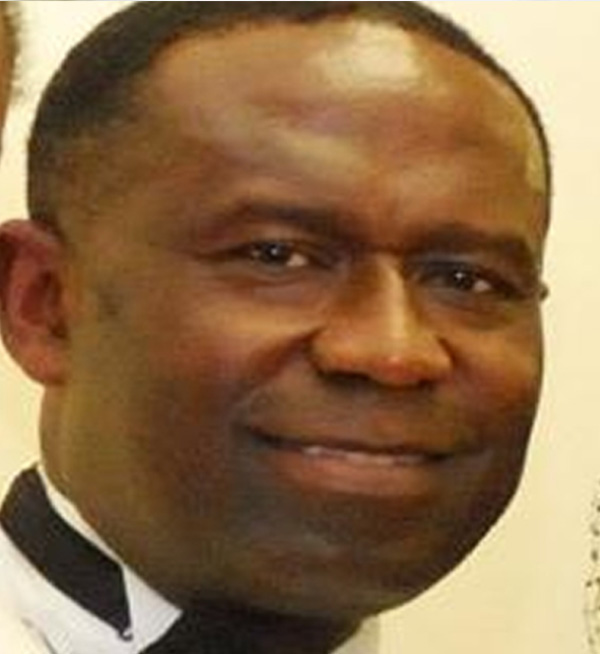 Nana Joe Mensah
Position (at KEEP)

Member

Position (at KNUST)

-

Department

-

Office

-

Email

njmensah@keep.knust.edu.gh
Profile
Nana Joe Mensah is the Vice President and Country Manager of Kosmos Energy, Ghana. Joe Mensah was educated at Yale University, New Haven, Connecticut and graduated with Bachelor of Science degree in Chemical Engineering in 1979.
Between the years 1979 and 1980, he worked with UNIROYAL Chemical, Naugatuck, CT, USA. His job description was designing Environmental Systems, Managing Emission Control Systems. He also represented the Company on the Chemical Manufacturers Association – Air pollution Control Team.
In 1980, he moved to OLIN Chemicals, New Haven, CT.USA. There, his assignment was to recruit to pursue Solar Energy Research sponsored by USA Government. He also worked with Lawrence Livermore National Labs to test Molten Sodium Nitrate as Heat Transfer Fliuid. His employment with OLIN ended in 1981.
In 1983, he graduated with Master of Business Administration (MBA) in General Management from Yale University School of Management, New Haven Connecticut, USA. After graduation, he joined IBM Corporation the same year as a Systems Engineer. He was then promoted to hold various Marketing and Sales Management positions which led him to become the Sales leader in several United Technologies Divisions. In 1992, due to his extensive corporate level experience, he was recruited by executive search firm to run Lotus Development Sales Operations in Connecticut.
In 1997 he returned to IBM Corporation, New Haven, CT, after five years at Lotus Development Corporation. In 2001, he managed SMB East Solutions Team that sold $1 Billion Companies. And in 2003, he became the Executive responsible for Territory Partner Managers in East Region. Between the years 2008 and 2009, he became the Consulting Sales leader of Global Technology Services.
Joe Mensah opened the IBM office in Ghana and built the business from scratch to closing the largest strategic outsourcing deal in Sub-Saharan Africa for IBM in July 2014. He had executive training in Management Development with IBM in 2002 and Sales leadership Development training at Boston University in 2003. Joe Mensah has received various awards and honours. He is a member of several boards. Some of these include General Motors Fellowship Award, Yale School of Management; Numerous 100% Club-IBM; President of IBM Sales training school board member; St. Francis Hospital Foundation-Hartford CT. USA; Board member, American Chamber of Commerce; Advisory Council member of Ghana Technology University College and Advisory Council member –University of Ghana. He was a professional soccer player and a coach who led a team to win Connecticut State Youth Championships. He was the President of Opoku Ware Alumni Association in USA for four years. He also led Ghanaian Cultural Organization in New England for six years. He was once the school prefect of Opoku Ware School from 1974-1975.