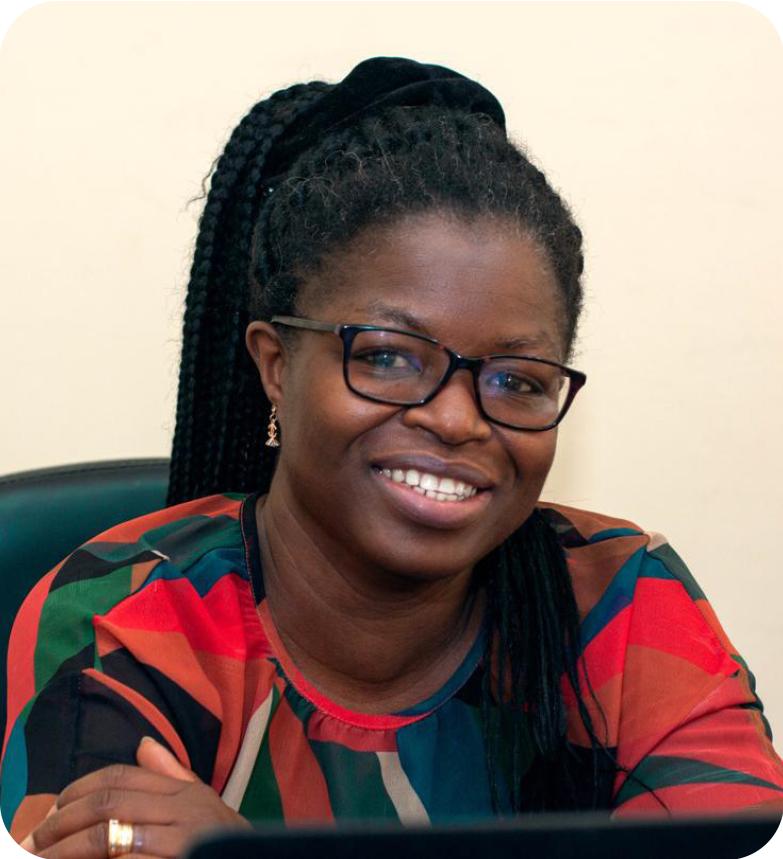 Prof. Helen M. K. Essandoh
Position (at KEEP)

Research Programmes Coordinator (MPhil/PhDs)

Position (at KNUST)

Senior Lecturer

Department

Civil Engineering

Office

Room 13 Caesar Building

Email

hmanipa@yahoo.com
Profile
Prof. Helen M. K. Essandoh is a Senior Lecturer in the Environmental Quality Engineering section of the Department of Civil Engineering, Kwame Nkrumah University of Science and Technology. She holds a BSc degree in Civil Engineering, an MSc in Water Supply and Environmental Sanitation, and a Ph.D. in wastewater treatment. Her Ph.D. research was on the removal of conventional wastewater contaminants and endocrine disruptors by soil aquifer treatment.
Her main areas of teaching at the undergraduate level are environmental quality engineering and engineering ethics. She also teaches postgraduate courses in wastewater management and environmental impact assessment. Her research focuses on wastewater treatment, although she also undertakes research in water quality and solid waste management. Research areas in wastewater treatment include the treatment of domestic and industrial wastewater by soil aquifer treatment,
constructed wetlands, vermitechnology, and anaerobic digestion. Groundwater quality, especially in areas with a high density of onsite sanitation facilities, is also of interest.
Besides coordinating postgraduate programmes at KEEP, Prof. Helen Essandoh functions as an industry liaison officer and coordinates postgraduate internships for students pursuing programmes in water and environmental sanitation within the Department of Civil Engineering.