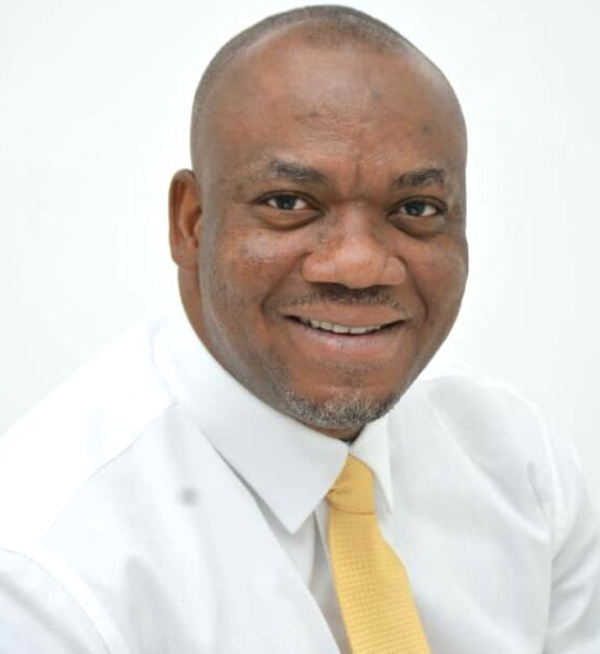 Prof. Jerry John Kponyo
Position (at KEEP)

Deputy Project Lead

Position (at KNUST)

Senior Lecturer

Department

Department of Electrical Engineering

Office

Room 406, Electrical Engineering Building

Email

jjkponyo.soe@knust.edu.gh
Profile
Prof. Jerry John Kponyo is a Senior Lecturer of the Department of Electrical/Electronic Engineering and currently the Head of Quality Assurance and Planning Unit, KNUST. He is the team leader of the College Innovation Center and previously served as the Head of the Electrical and Electronic Engineering Department of the College of Engineering. His research focuses on applying intelligent systems and computer models in the area of wireless
communication to solve real-life problems. He has done research on applying artificial intelligence to Vehicular Ad hoc Networks, where knowledge of the behaviour of ants as they search for food is applied to solve a traffic problem. In the area of information dissemination in Vehicular Networks, he has developed a Minimum Spanning Tree clustering algorithm which substantially reduces the traffic overhead as far as information sharing in vehicles is concerned. He has worked on an emergency call routing scheme for disaster management in which he proposes an algorithm which gives priority to distressed calls from emergency situations and as a result reducing the response time in emergency situations.
In the area of wireless communication, he has worked on the development of circularly polarized slot antennas for multiband applications. Together with other collaborators, he has worked on the possibility of using the orbital angular momentum of the EM wave for information transmission. The preliminary results have shown this to be possible and this has the potential of solving the problem of bandwidth limitation in the wireless band. His current works include precision agriculture using IoT, applying the Internet of Things (IoT) and Light Fidelity (LiFi) to Vehicular Networks as well as IoT security. He has published over forty research articles in refereed journals and conferences. He has also served on the Technical Planning Committee (TPC) of several reputable International Conferences. Dr Kponyo has been a Visiting Lecturer on the MIS postgraduate programme in ESIGELEC France for the past three years. He is an active member of the Institution of Electrical and Electronic Engineers as well as the Ghana Institution of Engineers.